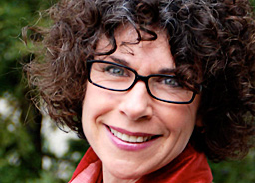 Merrill Powers is a licensed clinical social worker in private practice, providing psychotherapy, EMDR, counseling, and coaching in Auburn, California . Conveniently located to serve clients in the tri-county area of Placer, Nevada , and El Dorado Counties, her office is private, comfortable, and confidential.
Specializing in the treatment of adults, adolescents, and children with a history of abuse, trauma, and loss, she also helps people with depression, anxiety, stress, and ADHD.
Merrill provides consultation for EMDR-trained professionals and presents workshops about child abuse treatment for medical and school personnel, mental health professionals and volunteers. As a member of The Soldiers Project she volunteers her services to veterans and active duty military suffering from PTSD and Traumatic Brain Injury. She is the author of a 6-week program for substance abuse treatment for adolescents in the Juvenile Justice system, and she gives presentations to parents on preventing teen substance abuse. She authored and teaches workshops for parents of teens, and writes newspaper columns on parenting issues and self-esteem.
Therapy assists a person to review and gain perspective on his/her life's narrative. The therapist helps to highlight and celebrate strengths, illuminate areas of denial, and gain perspective on the person's life story. With therapy clients can heal the past, learn to problem-solve, improve their relationships, and make positive decisions. Therapy is a collaborative process. Goals are established at the beginning of treatment, and refined as treatment progresses.
Merrill specializes in EMDR (Eye Movement Desensitization and Reprocessing) therapy. To read more on how EMDR can work for you and to see before-and-after brain scans, please click on the EMDR link above.
Other tools that Merrill uses include cognitive-behavioral therapy, psychodynamic play and art therapy, emotionally focused couples therapy based on the work of Dr. Susan M. Johnson, as well as interventions based on the marriage research of Dr. John Gottman. She has helped many clients recover from depression and relieve feelings of anxiety and anger. She provides structured recovery work for drug and alcohol addictions and eating disorders of adults and adolescents. A flexible, eclectic approach allows her to customize the intervention that best matches the client.
Merrill brings a wide range of personal experience to her practice, enabling her to understand and empathize with many issues troubling her clients. Her professional goals and strong ethics inspire her to continually expand her expertise. She values self-exploration to provide life-long emotional growth in herself and in her clients. Most importantly, Merrill's positive therapeutic orientation emphasizes the strengths and resources in each person.
Merrill chose to obtain her masters degree in social work because of its holistic approach. Please refer to Merrill's Curriculum Vitae for details of her professional social work experience, meeting the needs of children, adolescents, and adults for almost twenty years.